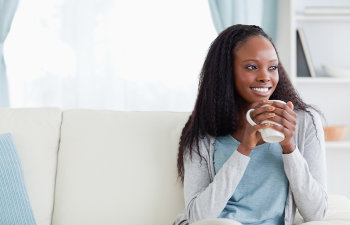 Let's be honest. There's probably a good chance that you sneak a piece of candy here and there out of your child's leftover Halloween stash. And with Thanksgiving, Christmas, and plenty of other holiday moments around the corner, we're likely to eat more candy this time of the year than others.
Even though it's ok to enjoy sugar in moderation here and there, some types of sweets can be particularly detrimental to teeth and dental work. Here are a few examples:
Sticky Taffy or Caramels — Like glue on teeth, sticky sweets can physically pull on fillings or pop off crowns. And even if they don't, they can stay stuck on teeth for hours (or days) after you eat them. Don't eat these if you have extensive dental work, sealants, or orthodontic appliances.
Brittle, Toffee, and Nuts — "Chestnuts roasting on an open fire" may bring back memories, but they're not friendly to older dental restorations. Any time you bite down on something with an especially tough texture, particularly nuts or other crunchy desserts, you run the risk of breaking something. If you absolutely have to give in, be extremely careful.
Anything Hard — From butterscotch to candy canes, munching down on something too hard could cause an old filling to pop out or crack a brittle tooth in half. Avoid these types of foods if you have known areas that we're keeping an eye on.
Dental Problem? Broken Tooth? Give Us a Call
If you're in pain or broke a tooth, contact Nicole Barnett DMD right away. We'll arrange to see you as quickly as possible. New patients are always welcome to contact us.