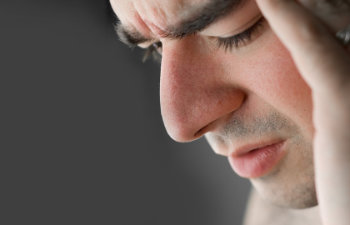 Right now, most dentists in Marietta are closed or just now starting to re-open their practices for basic services. Due to federal, state, and local social distancing regulations, emergency dental treatments have been the only services accessible during the COVID-19 shutdown. If you're a current patient of record whose appointment had to be rescheduled due to the pandemic, we will be in touch with you as soon as possible to get you rescheduled.
But what if you're experiencing a toothache for the first time? Fast action can help you get out of pain sooner and reduce the chances of an emergency flare-up. Follow these important tips in the meantime:
Take ibuprofen as directed. Over-the-counter anti-inflammatory medications like Motrin target swelling, which is a common cause of tooth pain.
Brush and floss your tooth, checking for any food that's caught around it. Ask a family member to use a flashlight to look for anything wedged around the gums.
Avoid chewing on that side of your mouth, especially if something feels funny. Take note of certain types of foods or temperature changes that cause your tooth to flare up more than others.
Apply a cold compress to the affected side of your mouth on and off every 20 minutes.
Rinse with warm salt water throughout the day.
As we begin making the transition to provide spaced out appointments that minimize interaction with third-party patients, you may find that we can still see you sooner than you thought we could. Especially if you're in pain. New and existing patients can call Nicole Barnett, DMD at any time to request an appointment.