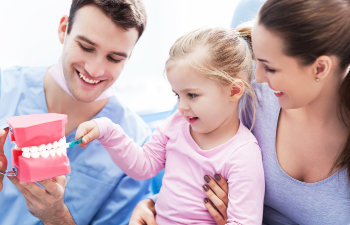 If you're someone who has a loved one with special needs, you know how challenging it can be to do everyday routine tasks. Medical needs, special accommodations, or even the anxiety of the unknown can make something like seeing a dentist in Marietta especially challenging for your family.
Fortunately, Nicole Barnett, DMD is here to help you and your family member access the dental care they need. Everything is provided in a calm, relaxing atmosphere that's focused on putting your loved one's needs first.
When you call our office to schedule, be sure to share what specific needs there are. That way we can make adjustments such as extended time or arranging to meet at a particular point of the day. Whether there's a developmental disability that is a concern, high-risk medical problem, or it's something like a severe gag reflex and anxiety, Nicole Barnett, DMD and our staff are here to assist as needed.
Your mouth is the gateway to the rest of your body. Without the dental care your loved one needs, it can increase their risk of compounded medical problems, such as irregular blood sugar levels, heart attack and stroke, or respiratory infections like pneumonia. Preventative care is extremely important, both to lower overall bacterial levels and to intercept dental issues when they're smaller and easier to correct.
Specialized Care is Just a Call Away
If you need a special needs dentistry team, we encourage you to give our office a call. We provide comprehensive dental care for all ages and medical backgrounds, giving your family a central "home" for everyone's smiles. Contact us today to reserve an appointment.