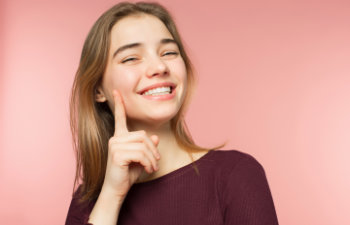 Your dentist told you that you had a cavity, abscess, or…you name it. You might even be thinking about getting a second opinion from our Marietta dentist. While that's perfectly fine, there's something important you need to know. Tooth pain is not — unfortunately — a good indicator of whether your tooth needs treatment.
Cavities Don't Always Hurt
Tooth pain isn't a good indicator of measuring how "bad" a cavity is. In fact, small cavities could hurt while large ones never lead to any type of discomfort. That's why it's so essential to have your teeth examined routinely. If there are changes in your tooth integrity, only a dentist or X-ray may be able to pick it up. By intervening early with a small filling, you can avoid the chances of more complex treatments in the future.
Abscesses May be Completely Asymptomatic
An abscessed tooth is a condition where drainage leaks through the root tip and out the side of the gums due to deep decay or cracks. While there may be swelling or a salty taste, not all dental abscesses cause pain. But if you don't treat it quickly, it can lead to serious side effects or even tooth loss. In rare situations, untreated dental abscesses have even led to facial and brain infections, requiring hospitalization.
Work with a Marietta Dentist You Can Trust
Having an established, trustworthy relationship with a family dentist is one of the best ways to put your mind at ease. When you know your dental provider is honest and committed to the best care possible, you won't have to worry about "recommendations" you don't really need.
Need a new family dentist? Call Nicole Barnett, DMD to request an appointment.