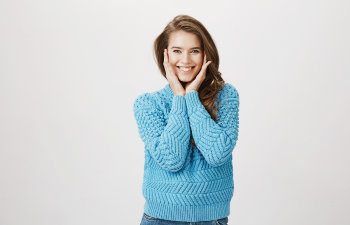 Every day in our Marietta, Georgia dental practice we hear different reasons why people make the decision to put off their much-needed procedures. Whatever your situation may be, Nicole Barnett, DMD has sedation options that can get you through any treatment successfully.
Some of the examples as to why some people don't get dental treatment completed are listed below:
Scared of feeling pain
Restless and can't sit for long periods of time
TMJ pain prevents them from opening their mouth
Strong gag reflex
The patient has special needs of varying sorts
Young children
Having dental procedures is time-consuming
Consider Sedation Dentistry
While all of the above are legitimate reasons why someone would need to avoid going through with their dental care, sedation dentistry is a great solution for making the necessary a reality.
We have a variety of sedation options available including, gas, oral (pill form), IV sedation for a twilight sensation, and complete general anesthesia in a hospital.
Fears, restlessness, joint pain or restrictions, gagging, mental and physical limitations, and age, all become irrelevant with sedation dentistry. We can even combine multiple treatments and work more efficiently by completing all of them in one sitting, giving you the opportunity to get back to your busy life even sooner.
Dental Treatment with Sedation
If you have dental work that needs to be completed but you've have been avoiding treatment because of other factors, come visit Dr. Nicole Barnett, DMD of Marietta, GA. We'd love to sit with you and discuss how we can make your procedure both comfortable and proactive. Give us a call to schedule a consultation!